Since we opened our new brewery back in January, we've been brewing like crazy to keep up with demand and release new and awesome beers to share with you all.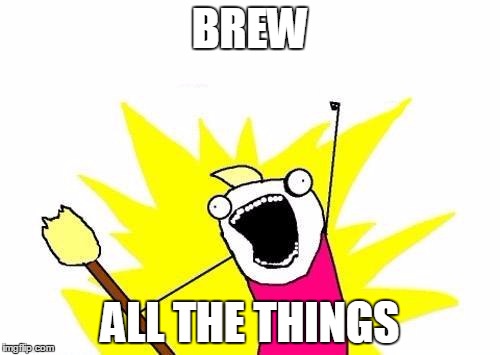 And since then, we've had a lot of great milestones to propel us forward to spread the glory and power of beer across the land.
In April – we introduced and filled the first crowler at the brewery, revolutionizing beer-to-go in Ventura County. They have since made it to the top of Mt. Whitney (thanks Noel)!
In July – we bottled our first batch of Valkyrie. Sure we had to stamp each bottle by hand, but man was it awesome to start seeing our beer in local shops.
In August – we got our first 30BBL bright tank, expanding our production capacity.
In September – we signed on with the Craft Beer Guild to help us distribute our beer from the OC up to Santa Barbara.
And now we're excited to announce our biggest change yet – 2 new 30 BBL ferementors and 1 new 30 BBL bright tank! With these new tanks, we'll be able to bottle more beers, get into more local bars, and bring more people together over a delicious pint to celebrate life.
And so, we introduce to you the newest ladies at the brewery: Brianne, Olivia and Susan!
Susan, mother of John Bird – Master of Festivities at the brewery – finishes off the Mom fermentor row.
Brianne (Chris' wife) & Olivia (John's wife) start the beginning of a new fermentor row – the wife row!
Be sure to say hi to them next time you're at the brewery – your next beer could be from them!